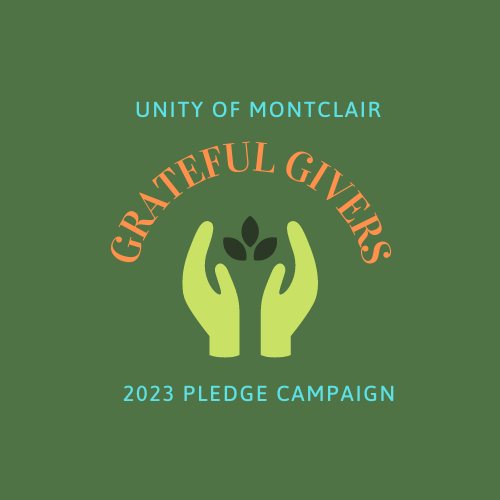 Spring is a time of renewal, growth, and infinite possibilities! At this time, we are yet again inspired by Charles Fillmore, "Deny that lack has any place or reality in your thought or your affairs and affirm plenty as the only appearance. Praise what you have, be it ever so little, and insist that it is constantly growing larger." 
Every Sunday, we hold our vision of "transforming lives through inspiration, sacred service, and lifelong learning". We note though that it begins by affirming that we are a vibrant, inclusive spiritual community.  As our community reflects many facets of the human prism, so too it should ensure that all who enter our doors have easy access into our sanctuary and fellowship space. This has been a challenge for some within our community, but with the ability to simply enter and move about our beautiful church home, members and visitors can experience the Unity principles in ways that will better serve the Unity of Montclair community and ultimately, the Unity movement. To this end, our goals of adding a ramp and stairlift  would mean a world of spiritual difference for all of us.
Studies have shown that disabled adults need just as much socialization as any other person. Social activities can increase happiness, morale, and reduce anxiety and depression. 
Our journey began with the launch of our Grateful Givers campaign. Within the coming weeks, we each will have the opportunity to pledge our own commitment to Unity of Montclair. Your commitment funds our ministry, and will support these goals and future initiatives too.
We invite you now to go within and recognize how you might experience Unity more deeply in your life. As you consider how you can support Unity of Montclair's mission, we thank you and hold a clear vision of gratitude, abundance, well-being, and joy, for you now and always! 
Please fill in the form below to make your 2023 pledge, and submit. 
If you prefer, download the PDF and return it to
84 Orange Rd, Montclair, NJ 07042,
or email it to admin@unityofmontclair.org
Thank you.