Above all, practice the presence of God in prayer.
—Charles Fillmore, Teach Us to Pray
Affirmative prayer is the highest form of creative thought. It includes the release of counterproductive negative thoughts, as well as holding in mind statements of spiritual truth. We celebrate our own divinity and interconnectedness in prayer, in the affirmative belief that there is One Presence leading us to our highest good, despite any superficial and temporary appearances to the contrary.
We do not pray to Jesus—we say he is the great example, not the great exception—but we instead pray to our Christ-consciousness or the "Christ within".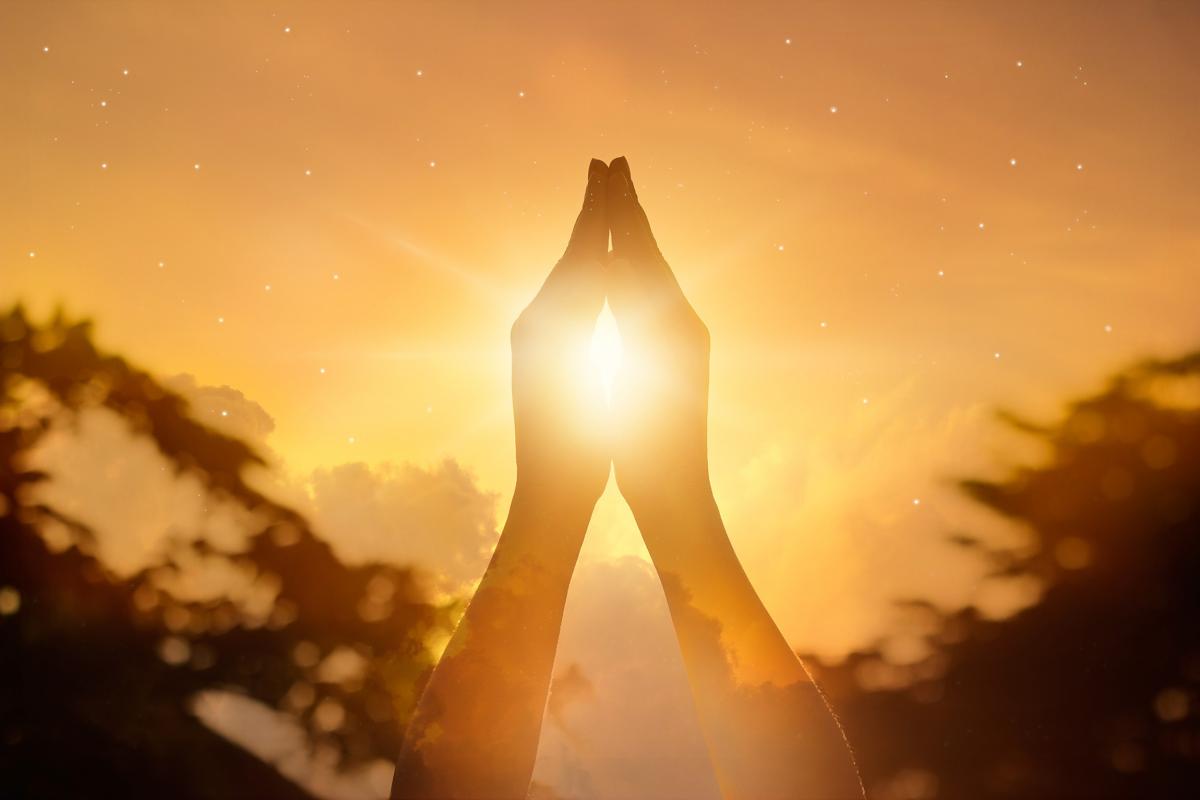 Some in Unity do pray "in the name of Jesus" to connect to that Christ-consciousness. Others in Unity pray to the "Buddha within" or their "divine nature." Whatever term you choose to use it is all the same: we pray to that spark of divinity within all of us.
This divinity, or God, is never separate from us and we are never separate from it. It is not the old-fashioned "God-in-the-sky" that we pray to. It is ultimate good, even when what we judge as evil seems to come in the picture.
The emphasis on affirmative prayer means we don't believe in asking God for something specific, no begging or beseeching prayer. Instead we connect with the spirit of God within and assert our positive beliefs about the desired outcome. As Jesus taught,
"So I tell you, whatever you ask for in prayer, believe that you have received it, and it will be yours" (Mark11:24)
The difference may seem minor, but it is powerful. What we call "temporary appearances" may deceive us to think our prayers go unanswered, but we know those appearances are NOT our deeper reality.